Our latest wedding stationery collection
Amour, beautiful, contemporary and now available to order.
We love this new addition to our wedding stationery collections. It's a pretty, romantic  heart floral wreath. The names of the bride and groom can be encased in the centre of the heart, giving the stationery a very bespoke feel. Amour is just perfect for those new year spring and summer weddings. Order your sample to see just how pretty the design is for yourself.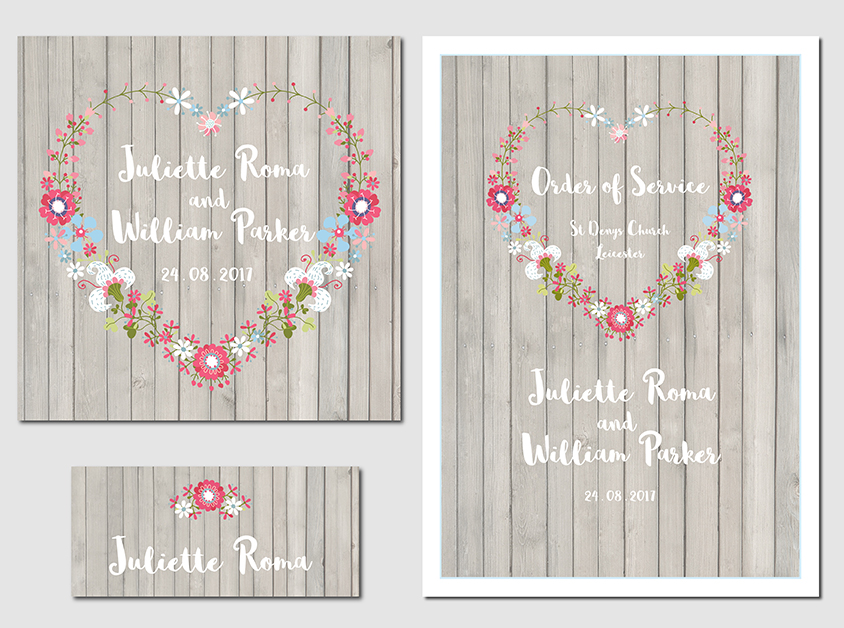 New addition to our wedding stationery collections
Beach Hut, our very latest wedding stationery collection
With summer just around the corner we are really excited to have launched our latest wedding stationery collection – Beach Hut. This fun and friendly collection is available in a full range of wedding stationery and really would bring a touch of summer excitement to any beach wedding! Samples of Beach Hut are available to order now.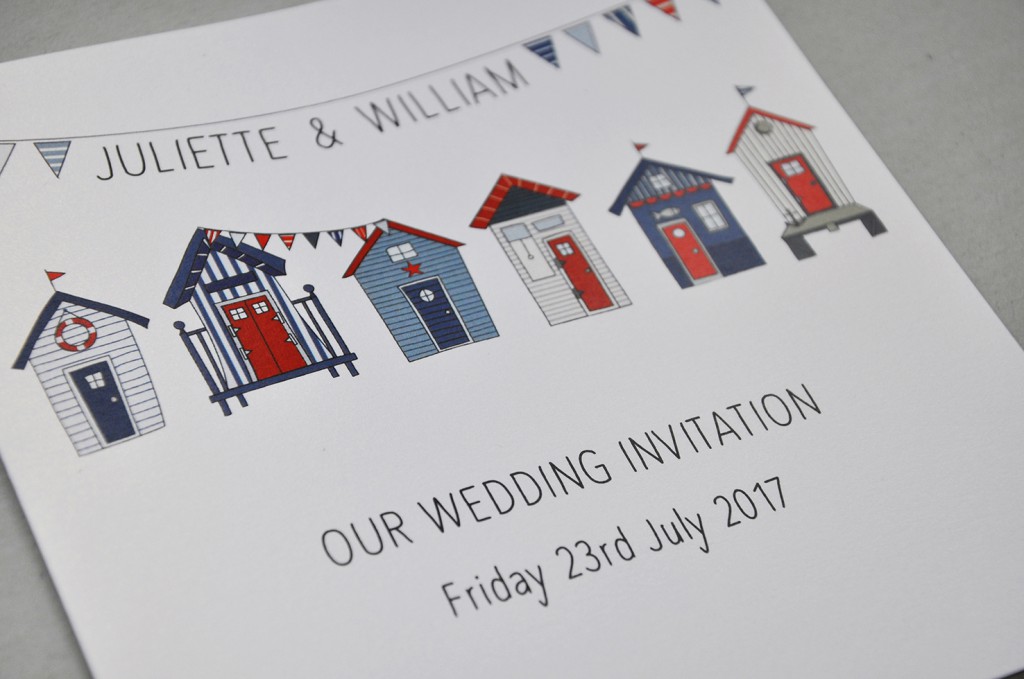 Our latest wedding stationery collections
We really are thrilled with our two latest collections. They both add brand new dimensions to the Paperchain portfolio. Firstly is 'Natural' – this is our first range of wedding stationery to be printed onto 100% recycled card and supplied with 100% recycled envelopes. This range is proving to be very popular and we have had great feedback from and order placed from recent sample requests. We will soon have more designs to add to our 'eco friendly' range.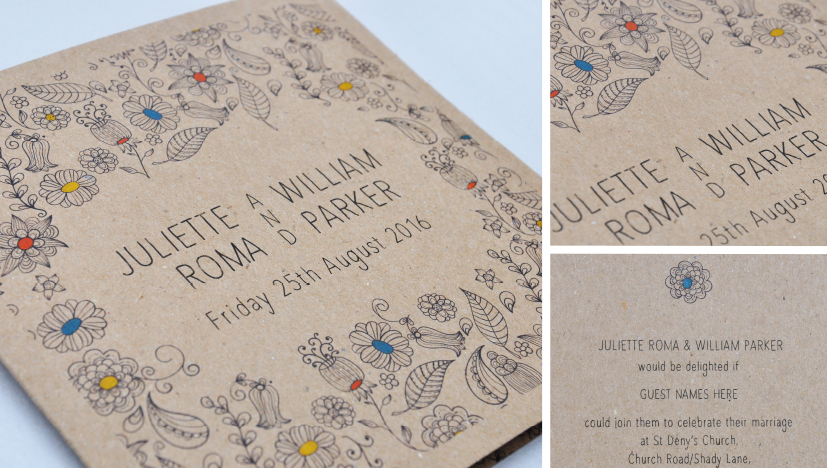 Secondly is 'Sparkle' – this is our first range to be beautifully finished with hand placed diamantes. If you want to add a touch of subtle sparkle to your wedding invitations, these will be perfect for you. Sparkle is available in a lovely range of seasonal colours, and can also be colour matched to any wedding colour scheme – free of charge.
Order your samples to see these wonderful collections for yourself.

Combined place card and personalised menu
We are really pleased to launch the latest addition to our wedding stationery range – a combined place card and menu. Not only are they combined so that every guest has a copy of the wedding breakfast menu, but the menu can be personalised for each individual guest. Perfect for pre-ordered wedding breakfasts.
This great new product is available now and is only £1.50 for a DL 2 sided version.