The beautiful flourish gives this design a lovely romantic and classic feel, perfectly setting the tone for the wedding day. Different colours can make this wedding stationery collection a wonderful design for any season of the year.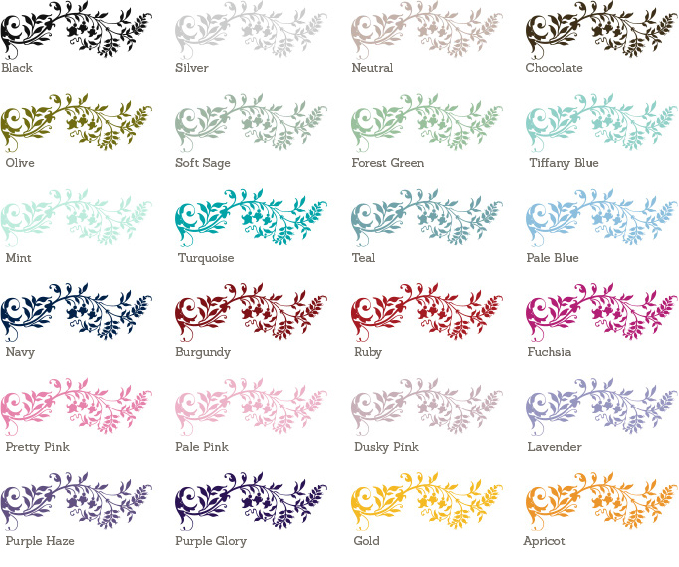 Flourish colours available for samples. If one of these colours isn't perfect for you, we can colour match to any colour once an order has been placed.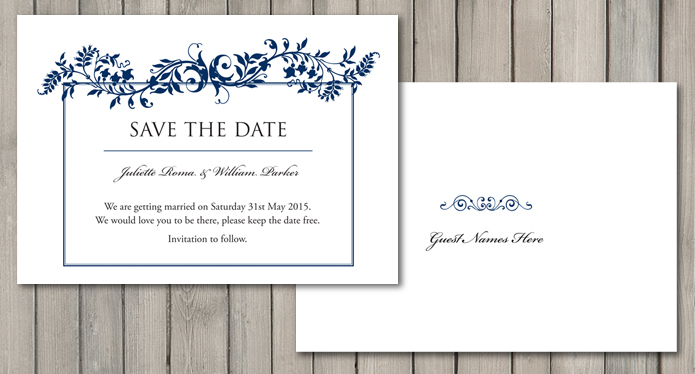 Flourish Save The Date. A6 card (postcard size) supplied with envelope.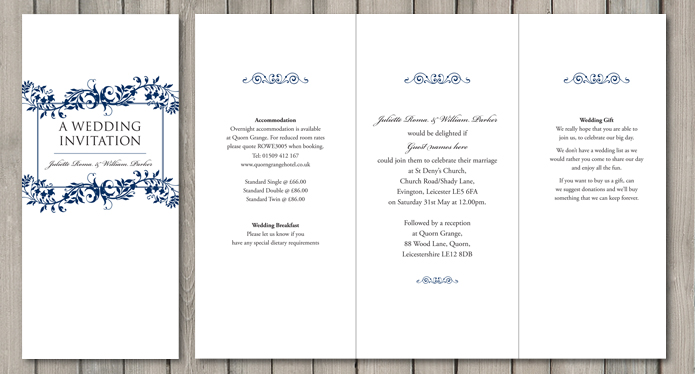 Flourish DL Invitation, 6 sided card. Our 6 sided invitation allows for a large amount of text, eliminating the need for inserts. Available as both day and evening invitations.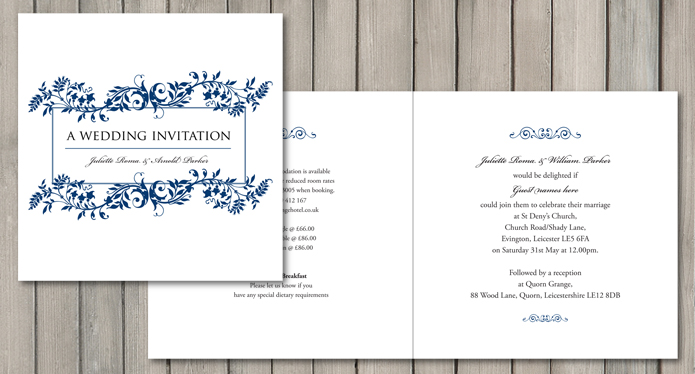 Flourish Square Invitation, 4 sided card. A traditional card format. Available as both day and evening invitations.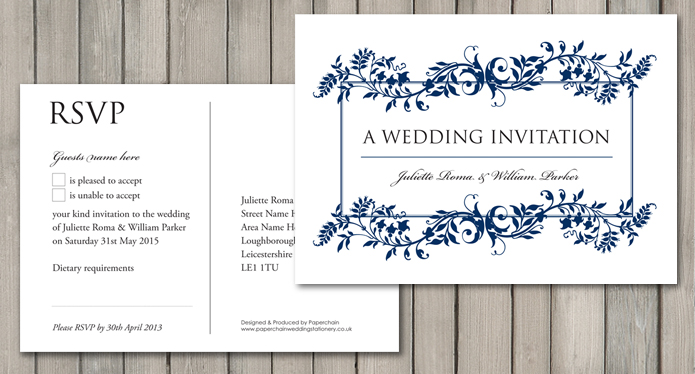 Flourish RSVP. A6 card (postcard size) that fits into both square and DL envelope.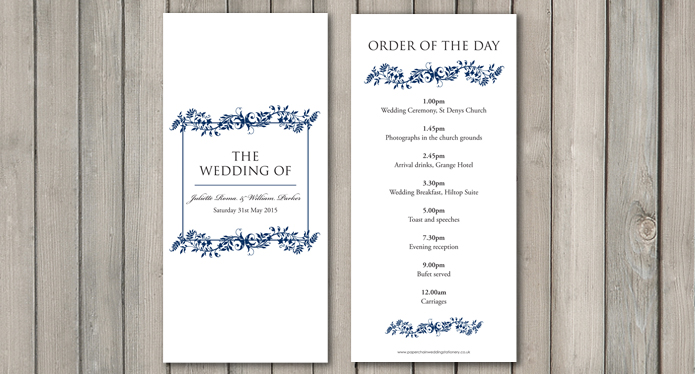 Flourish Order Of The Day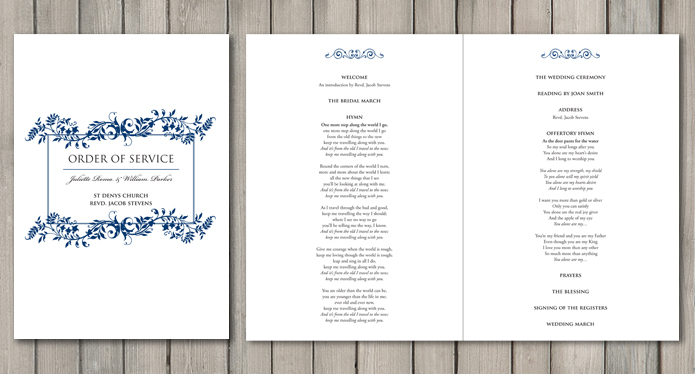 Flourish Order Of Service. A5 booklet, it can be 4, 8, 12 or 16 sides..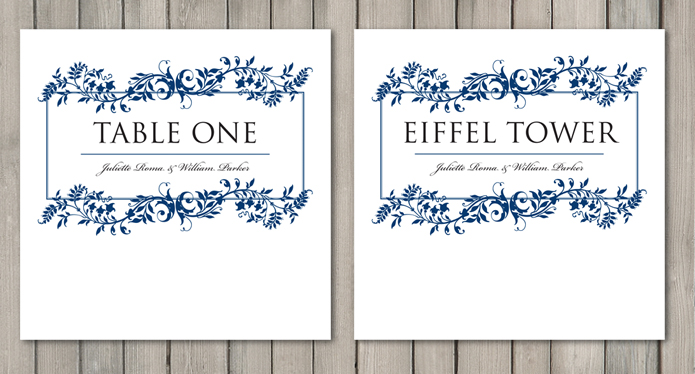 Flourish Table Number/Name. Double sided card that can sit in a stand.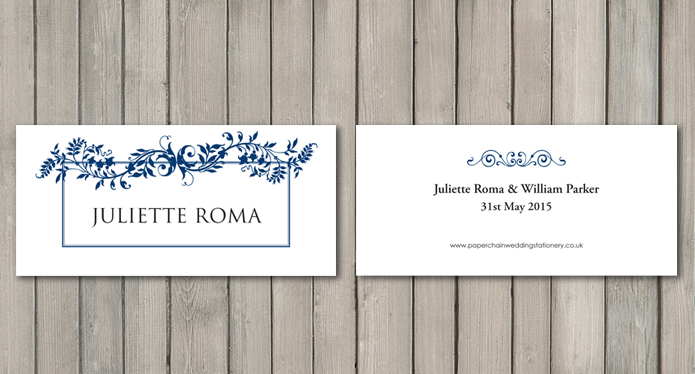 Flourish Place Card. Double sided tent card.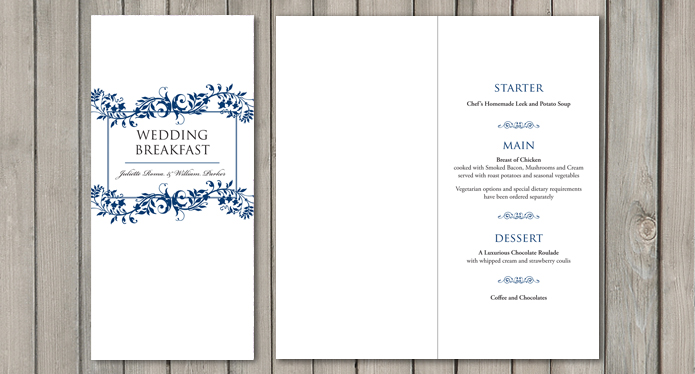 Flourish Menu. A four sided booklet that stands on the wedding breakfast tables.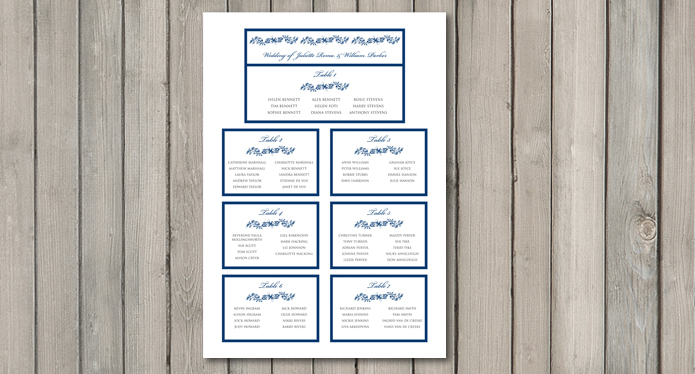 Flourish Table Plan. 640mm high x 450mm wide, mounted onto a thick board, so that it can stand on an easel if needed.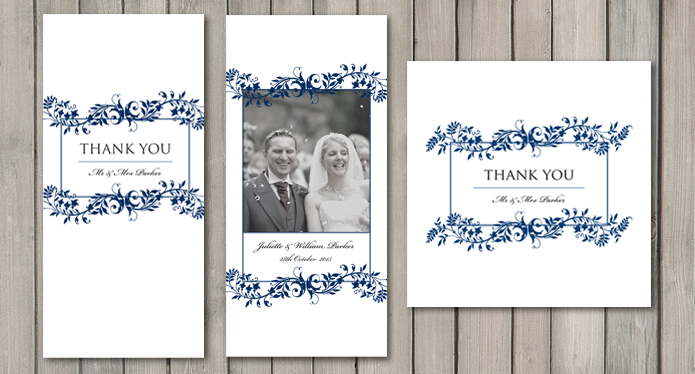 Flourish Thank You. Available with a photograph at no extra cost.