A very classic wedding stationery design, timeless, elegant and beautifully finished with ribbon. The ribbon colour can also be matched to complement a colour scheme. Samples are posted with a silver ribbon but please let us know if you would like to see a particular colour ribbon and we will do our very best to post it to you.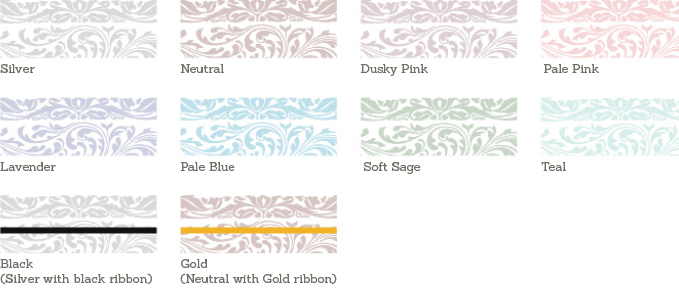 Elegance colours available for samples. If any of these colours are not quite perfect, we offer a colour matching service free of charge.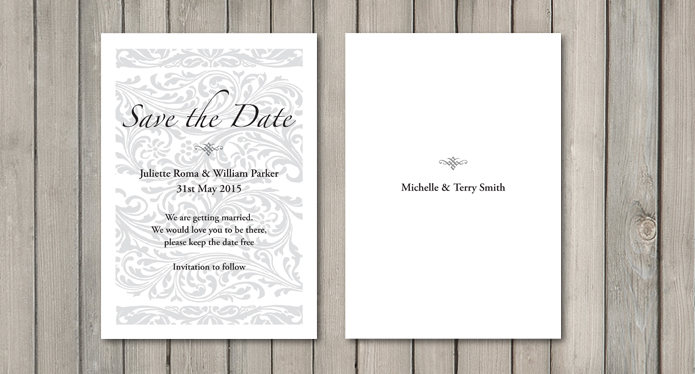 Elegance Save The Date. A6 card (postcard size) supplied with envelope.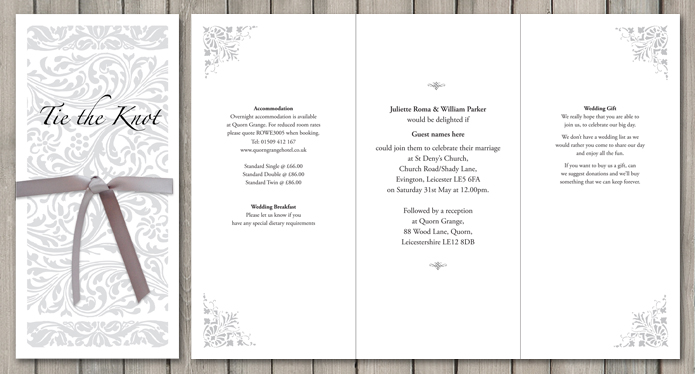 Elegance DL Invitation, 6 sided card. Our 6 sided invitation allows for a large amount of text, eliminating the need for inserts. Available as both day and evening invitations.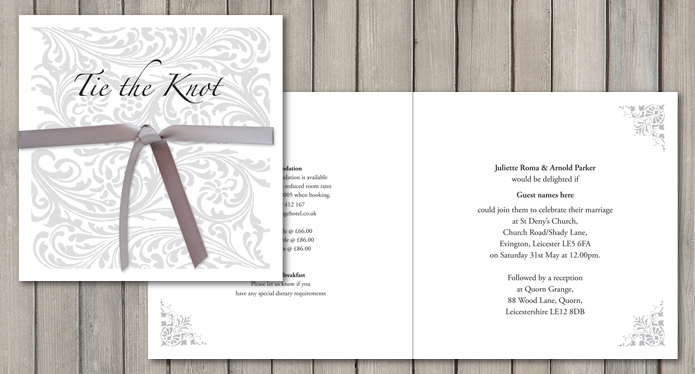 Elegance Square Invitation, 4 sided card. A traditional card format. Available as both day and evening invitations.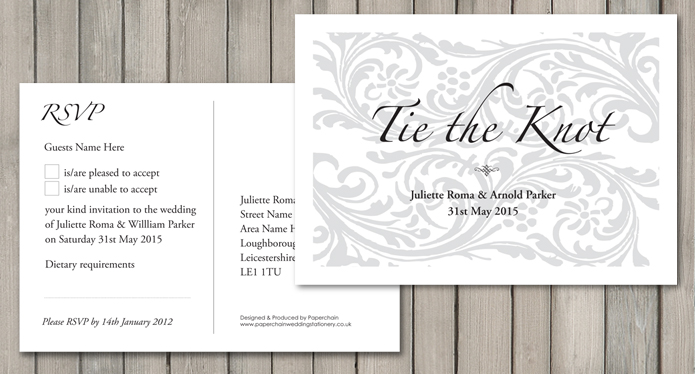 Elegance RSVP. A6 card (postcard size) that fits into both square and DL envelope.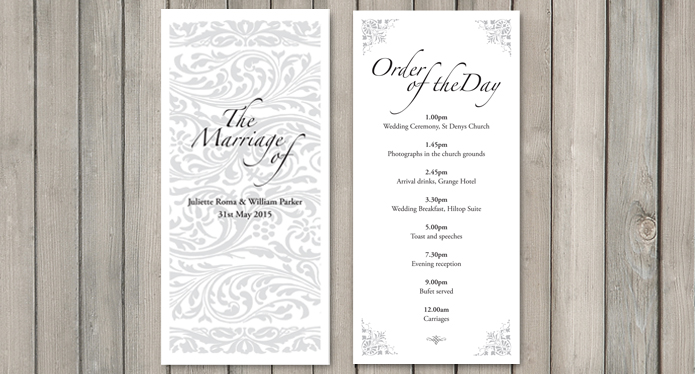 Elegance Order Of The Day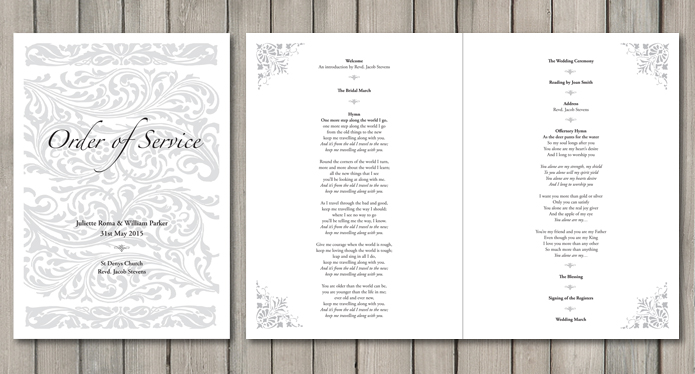 Elegance Order Of Service. A5 booklet, it can be 4, 8, 12 or 16 sides..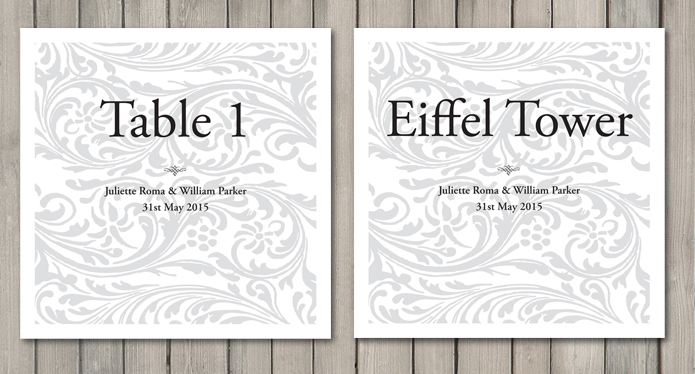 Elegance Table Number/Name. Double sided card that can sit in a stand.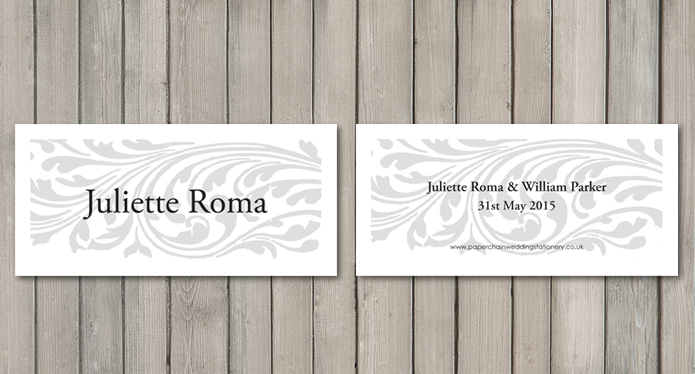 Elegance Place Card. Double sided tent card.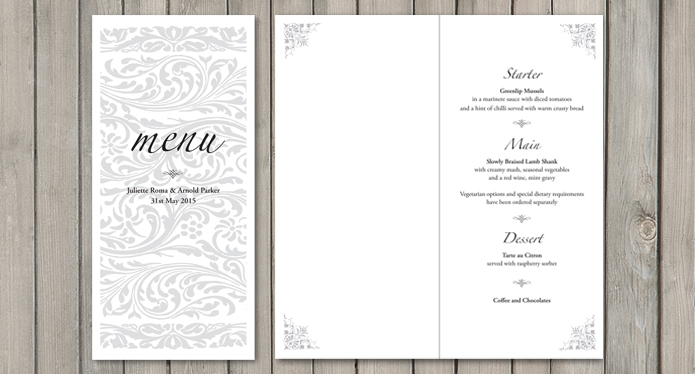 Elegance Menu. A four sided booklet that stands on the wedding breakfast tables.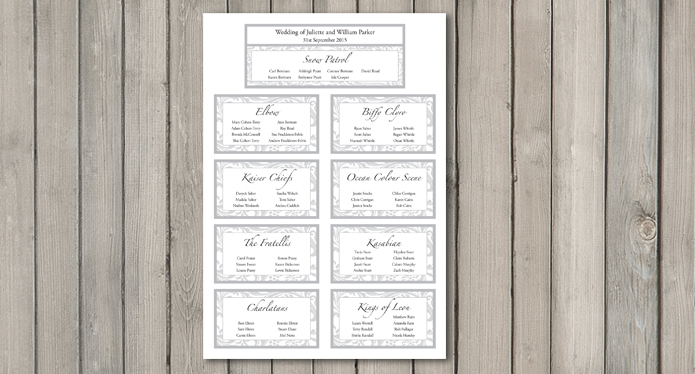 Elegance Table Plan. 640mm high x 450mm wide, mounted onto a thick board, so that it can stand on an easel.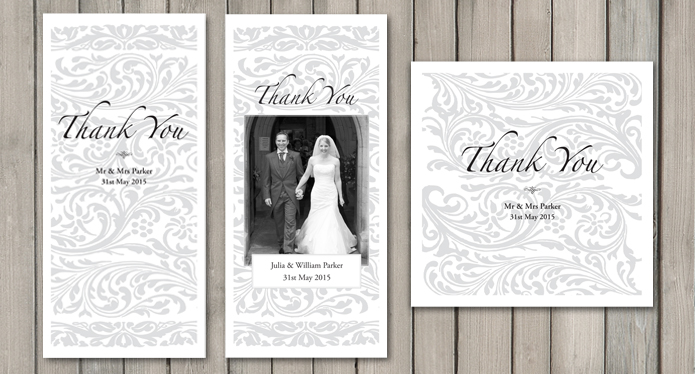 Elegance Thank You. Available with a photograph at no extra cost.