Carnival is a vintage, retro wedding stationery deign, that really is of the moment. The whole stationery range follows the same vintage design. If you are planning a vintage style wedding then give your guests a glimpse of your style from the very beginning with Carnival wedding invitatioins.

Carnival colours available for samples. This deign can be colour matched to complement any colour scheme, we offer this service free of charge.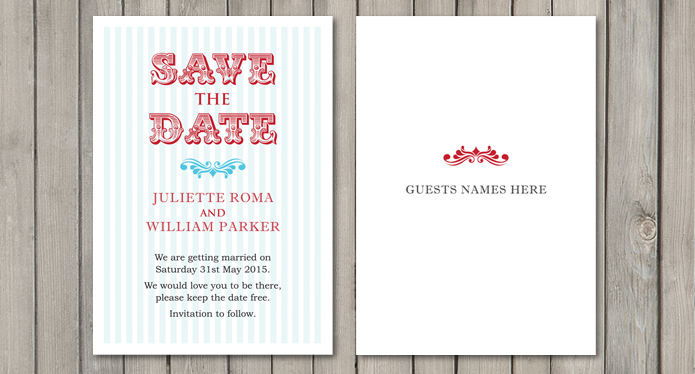 Carnival Save The Date. A6 card (postcard size) supplied with envelope.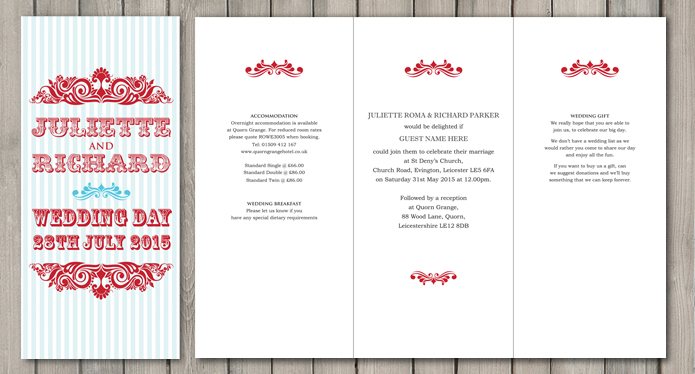 Carnival DL Invitation, 6 sided card. Our 6 sided invitation allows for a large amount of text, eliminating the need for inserts. Available as both day and evening invitations.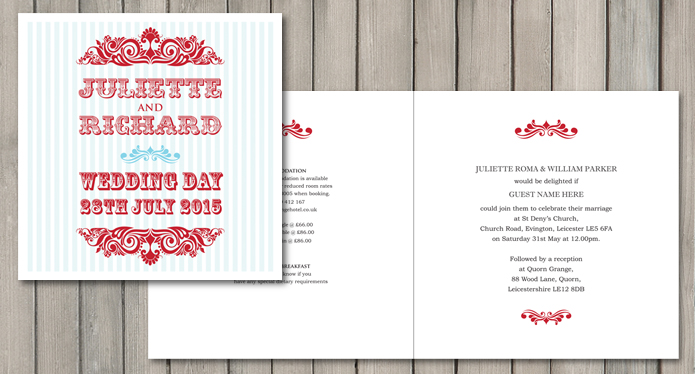 Carnival Square Invitation, 4 sided card. A traditional card format. Available as both day and evening invitations.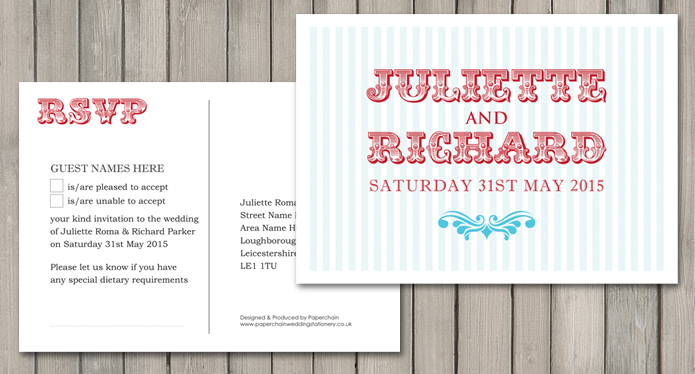 Carnival RSVP. A6 card (postcard size) that fits into both square and DL envelope.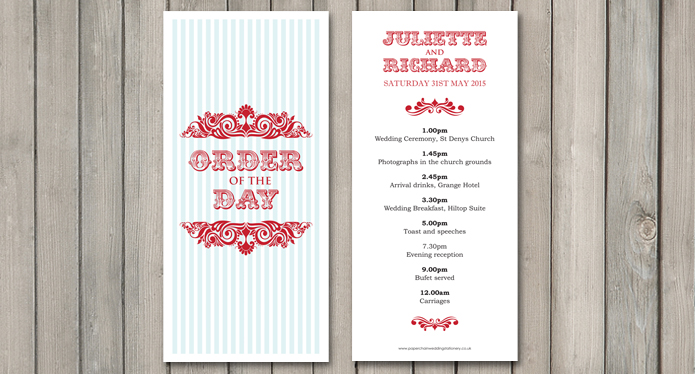 Carnival Order Of The Day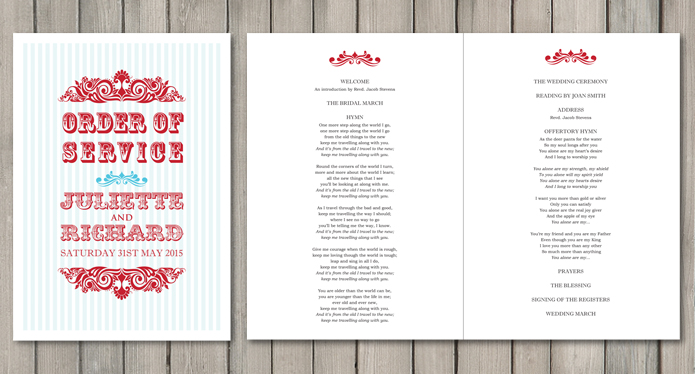 Carnival Order Of Service A5 booklet, it can be 4, 8, 12 or 16 sides..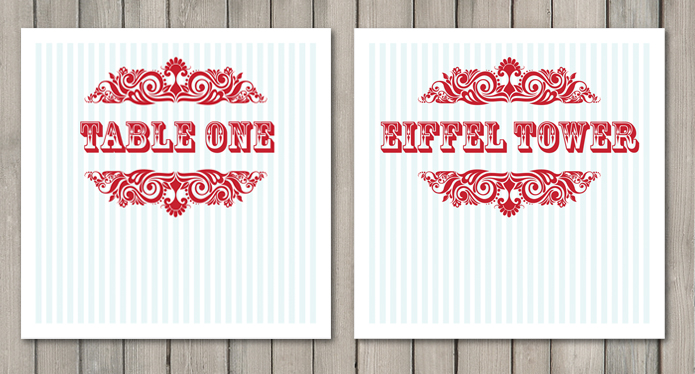 Carnival Table Number/Name. Double sided card that can sit in a stand.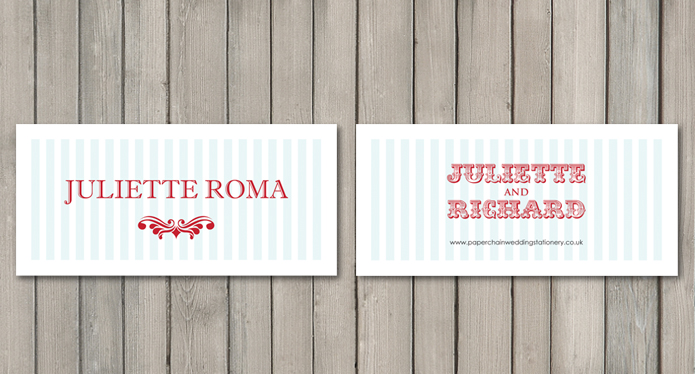 Carnival Place Card. Double sided tent card.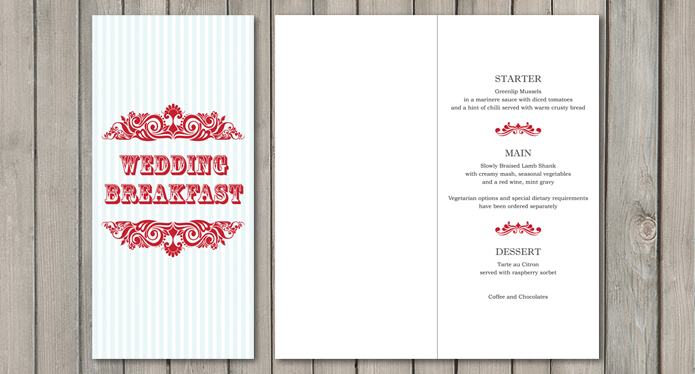 Carnival Menu. A four sided booklet that stands on the wedding breakfast tables.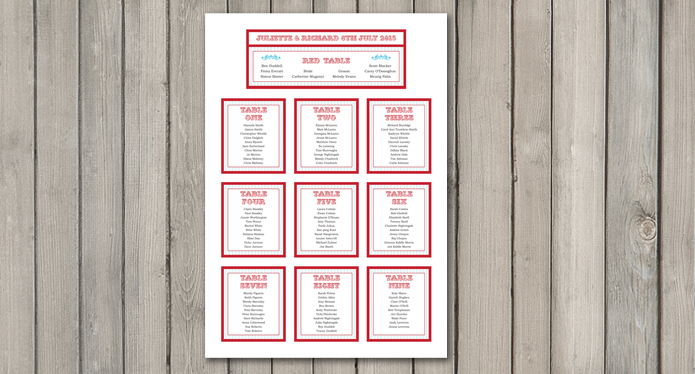 Carnival Table Plan. 640mm high x 450mm wide, mounted onto a thick board, so that it can stand on an easel.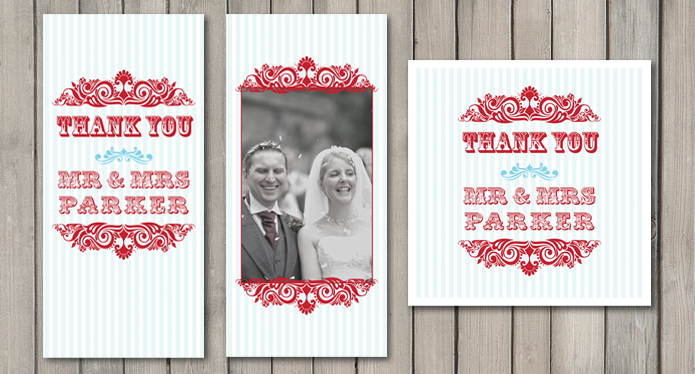 Carnival Thank You. Available with a photograph at no extra cost.